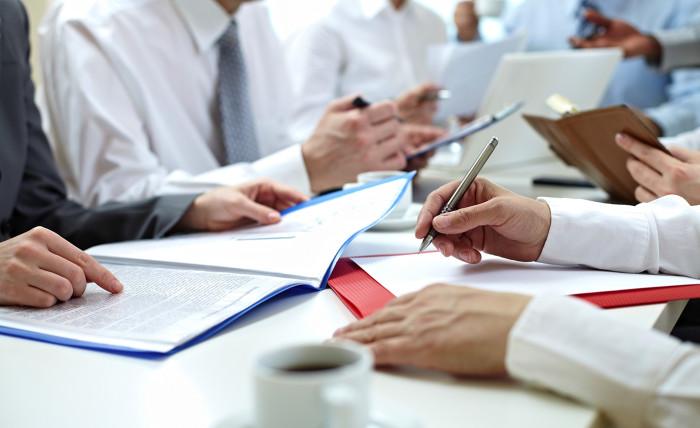 Introduction
Were enjoying a period of expanding markets and high levels of corporate activity with many companies looking to take-on investment and acquire other businesses. In almost all case the first step will be a Due Diligence (DD) exercise to re-assure the investor that their money will be wisely invested and spent. DD exercises are highly demanding and it makes sense to be as prepared as possible in advance.
This article provides an overview of the market, the approach to DD and the types of data you will need to consider.
A few numbers…
First a few statistics to set the scene:
Global merger and acquisition activity hit $3.5 trillion in 2014, which is up 47% from the year before (source – Thomson Reuters)
So far this year $583 billion worth of deals have been announced, surpassing the $563 billion announced in Q1 last year (source – Thomson Reuters)
60% of 2014 P/E buyout activity was for add-on investments and global private equity exit activity totaled $445.7 billion, which is a record high (source – PitchBook)
$562 billion of global private equity activity in 2014. That's the industry's highest level since 2007, and a 43% increase over 2013. It also represents 21.9% of total global M&A activity, which appears to be an all-time high (source – Deloitte)
Leveraged buyout deals (LBOs) have accounted for a 40% of total number of private equity-backed buyout deals globally in 2014 YTD, with an aggregate value of €19.3bn, or 60% of the global total, invested via this deal type (source – Thomson Reuters)
Globally, private equity-backed buyout deals in the industrial segment have been the most prevalent industry to invest in, accounting for 24% of the total number of deals and contributing €6.1bn (approx. $8.4bn), or 19% of the total (source – Deloitte)
To cut a long story short there are an awful lot of corporate transactions such as mergers and acquisitions (M&A) taking place, partly fuelled by company growth and improving market conditions.
Data Rooms
If you're on the board of a company about to go through any investment related activity then chances are that you will be asked to prepare a large number of documents for a Due Diligence (DD) exercise to help an investor to decide if its is worth investing in the business, if so, for how much, and to ascertain any risks, benefits, and the overall strategic fit to existing portfolios.
To help an investor answer these questions, information related to the transaction is made available via a Data Room as part of a DD exercise. The 'Data Room' term originates from many years ago when these were discrete physical rooms that could be securely locked, and access tightly managed.
In the past 10 years these physical data rooms have been superseded by the Virtual Data Room (VDR) leveraging Cloud based technologies. A VDR is similar in many ways to its predecessor, the physical data room (PDR). VDR's provide more sophisticated approaches, unconstrained by geography and time zone, to track of documents accessed by specific users, provide security features, such as restricting viewing of certain documents to only the second round of due diligence, or to restrict printing and downloading of certain documents.
Preparing for DD
At the start of the DD exercise you will be provided with a list of required documents and asked to start filing them in the Data Room. In most cases a Data Room librarian will manage access and generate reports on the Data Room contents. Alongside this filing activity you will be attending interviews and making presentations on key topics of interest to the investor which typically include the financials, sales forecasts, marketing etc. At conclusion the investor will review the various reports generated and these will be use to confirm the suitability of your business for an investment etc.
Most DD exercises can involve multiple sub-contracted consultancies to address legal, commercial, technical etc. elements of the business and hence key staff can be almost bombarded with demands for information. From experience most of the effort in a DD exercise typically tends to be expended in trying to find key information, or developing it! With few exceptions they are intensely demanding exercises with the risk that some aspects of your business can be heavily impacted by the demands on key resource time, particularly in the case of a smaller business which tend to have a more relaxed approach to governance, fewer staff and less delegation of responsibilities below the board.
The costs of these exercises can also be quite considerable depending on how large and complex the business is and how comprehensive and accurate the available corporate data is. It makes sense for any business to start work reviewing, organizing and, in some cases, developing your corporate data, to support the needs of the DD exercise as far ahead as possible and preparing your key team members for the presentations and interviews.
As a first step we strongly advise you to pull together as much relevant data as possible in an indexed filing system in a similar manner to the Data Room structure. These will vary by investor but as a rough guide we have listed the key elements below:
General
Financial
Legal

IPR & Product Information
Litigation History
Company

Development
Human Resources
Marketing
Internal Information Systems
Sales Operational
Support Services & Product Pricing
The other recommendation is to set aside some time with your team to present and discuss the DD process, and to set clear expectations on their time. If there are any key business events due during the DD exercise discuss these as early as possible with the investors and its likely that a schedule can be developed to work around them.
Lastly…
For any business keen to take this approach we can provide a more comprehensive break out of the information requirements for undertaking a DD exercise. We're more than happy to provide guidance if you are about to talk to investors, or you are an investor. We can also assist in any post-investment activities. Please contact us to discuss.