Will my business be the next Unicorn?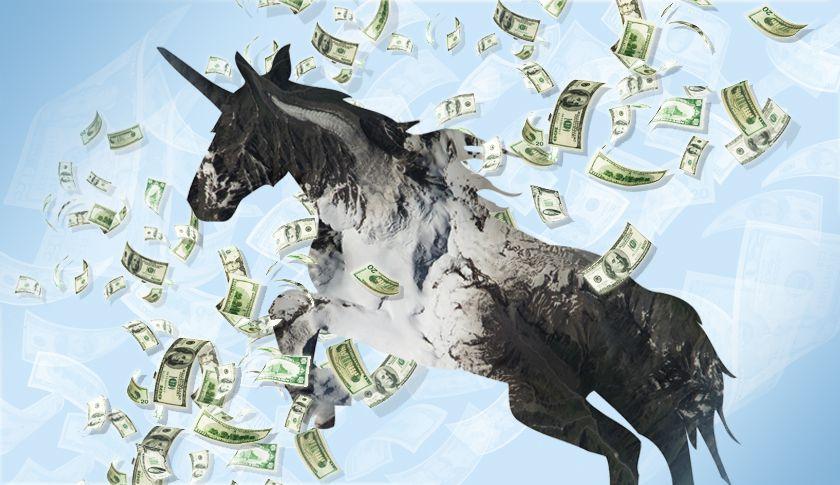 Introduction
The IT market has spawned some hugely successful businesses such as Facebook, Uber, Snapchat, and LinkedIn. With the memory of the last recession now fast fading IT is once again centre stage with investors keen to find the next success story. There are more start-ups being launched every year and more investment being made available. Company valuations are also on the rise with more than 30 technology companies in Europe now worth more than $1bn (£590m). Europe actually compares well to the US, which produced 39 billion-dollar companies between 2003 and 2013.
These high growth startups are being referred to, as "Unicorns" as they are extremely rare! The 30 Unicorns in Europe account for just 0.27% of comparable technology firms founded in the last 14 years.
In this article we take a look at the state of the IT start-up market and provide some guidance on what helps to make a start-up successful, and conversely why start-ups tend to fail more frequently than they succeed!
Investment
Last year it is estimated that venture capitalists directed more than $48 billion into tech startup companies in the United States alone, according to the National Venture Capital Association and PricewaterhouseCoopers. This is the highest level since 2000 when a truly staggering $105 billion was invested. The 2014 total increased by 61% from $30 billion in 2013, and double the $20.4 billion invested in 2009.
The NVCA and PricewaterhouseCoopers data doesn't provide a full picture as it only tracks investments from venture capitalists. Other types of investors are also putting money into startups, including hedge funds, sovereign wealth funds and international companies such as the Chinese Web Company Baidu Inc., which agreed to invest in San Francisco-based Uber.
The number of investing deals in 2014 rose to 4,356, up 3.9% from 2013. Information Technology companies are also receiving more funding, the number of mega-deals, investments of more than $100 million last year were around double that of the previous year.
Two deals that attracted a lot of interest last year were Uber Technologies, a ride-hailing service and Snapchat. Uber recently received a round of funding of more than $1 billion and is now valued at $41 billion and SnapChat received $485 million in funding.
Launching a Start-Up
It's been a great time to launch a new business and the number of company incorporations has grown year-on-year in every month since April 2009, causing the total Companies House register to increase by three quarter of a million companies in the past three years to over 3,386,000 by the end of 2014.
Research from the national enterprise campaign, run by the Centre for Entrepreneurs think tank, shows 581,173 businesses were registered with Companies House in 2014, beating the previous record of 526,446 businesses recorded in 2013, and 484,224 in 2012. Figures from the Office for National Statistics recently cited in the Sunday Times suggest that as well as the rise in start-ups; there has been a marked drop in the number of business failures. With the number of firms dropping out of the Companies House register falling 6%, from 253,000 in 2013 to 238,000 in 2014.
The Federation of Small Businesses (FSB) statistics show that:
There were an estimated 5.2 million businesses in the UK which employed 25.2 million people, and had a combined turnover of more than £3,500 billion
Small firms accounted for 99.3% of all private sector businesses in the UK, 47.8% of private sector employment and 33.2% of private sector turnover
Small and medium sized businesses employed 15.2 million people and had a combined turnover of £1.6 trillion
Of all businesses, 62% (3.3 million) were sole proprietorships, 29 per cent (1.5 million) were companies and 9% (460,000) partnerships
Globally there are more incentives in place to encourage small businesses and the UK is a great example of this with loans, entrepreneur talent visas, SEIS and EIS tax advantages.
Success Rates for Start-Ups
In terms of high growth technology ventures the most comprehensive analysis to date is probably via the Startup Genome Report coauthored by Berkeley & Stanford faculty members with Steve Blank and 10 startup accelerators as contributors. The report analyzed 3,200 high growth web/mobile startups. Within 3 years, 92% of startups failed and the key findings were:
74% failed due to premature scaling. Premature scaling translates to spending money on marketing, hiring etc. either before they found a working business model (users acquired but not generating profit), or spending too fast while failing to secure further financing
Founders that learn are more successful: Startups that have helpful mentors, track metrics effectively, and learn from startup thought leaders raise 7x more money and have 3.5x better user growth
Startups that pivot 1-2 times raise 2.5x more money, have 3.6x better user growth, and are 52% less likely to scale prematurely than startups that pivot more than 2 times or not at all
Many investors invest 2-3x more capital than necessary in startups that haven't reached problem solution fit yet. They also over-invest in solo founders and founding teams without technical cofounders despite indicators that show that these teams have a much lower probability of success
Investors who provide hands-on help have little or no effect on the company's operational performance. But the right mentors significantly influence a company's performance and ability to raise money. (However, this does not mean that investors don't have a significant effect on valuations and M&A)
Solo founders take 3.6x longer to reach scale stage compared to a founding team of 2 and they are 2.3x less likely to pivot
Business-heavy founding teams are 6.2x more likely to successfully scale with sales driven startups than with product centric startups
Technical-heavy founding teams are 3.3x more likely to successfully scale with product-centric startups with no network effects than with product-centric startups that have network effects
Balanced teams with one technical founder and one business founder raise 30% more money, have 2.9x more user growth and are 19% less likely to scale prematurely than technical or business-heavy founding teams
Most successful founders are driven by impact rather than experience or money
Founders overestimate the value of IP before product market fit by 255%.
Startups need 2-3 times longer to validate their market than most founders expect. This underestimation creates the pressure to scale prematurely
Startups that haven't raised money over-estimate their market size by 100x and often misinterpret their market as new
 Conclusions
There are a few cautionary voices around re a new tech bubble but the reality is that we are not yet close to the investment levels back in 2000, which were around double of those in 2014. This market has a way to go yet!
With generally better conditions for establishing a new business and eager investors it is now a very attractive and exciting time for entrepreneurs to launch. The statistical chance of becoming the next Unicorn is very slim but this should not dissuade anyone from working to establish a new business. The work required is not to be underestimated but the returns on that investment can be considerable.
There is also far more available knowledge on why some businesses succeed and others fail. The most common of these reasons is premature scaling; essentially the founders lose the battle early on by a lack of good financial control, and a weak Business Plan. It is possible to do a lot of research on-line to help you avoid some of the mistakes but as we often like to cite "Getting information off the Internet is like taking a drink from a fire hydrant" (Mitchell Kapor). Our recommendation is to reach out to a respected expert for guidance, it may require a small investment but it will generate a large return!