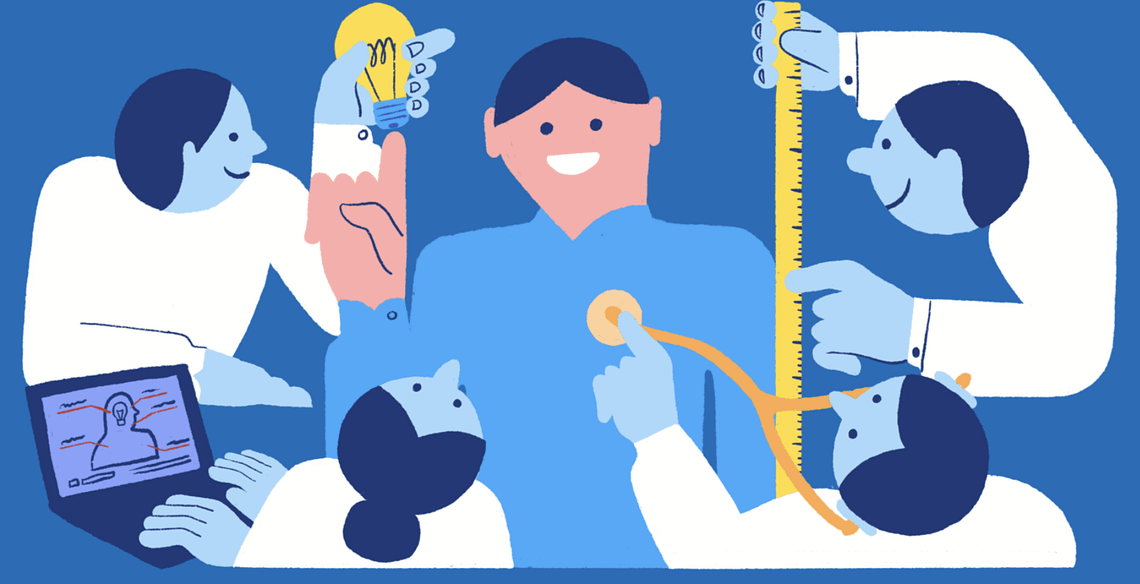 Want to sell far more products and services?
Steve Jobs, former CEO of Apple, is often quoted as saying he didn't listen to customers. While he may have said that early in his career, he later admitted that it had been a mistake, and that his greatest successes happened when he listened to his customers. "You've got to start with the customer experience and work backwards to the technology," he said. "What incredible benefits can we give to the customer?" Perhaps that's why Apple has sold more than a billion iPhones in the past decade, one of the single best-selling tech products of all time.
It is also well documented that CEO Jeff Bezos is incredibly customer focused "Start with the customer and work backward". Three people, five people, 15 people? No matter what size the meeting, every Amazon event has one extra seat. "One problem is that the customer isn't really there at every meeting" said an Amazon insider. "So what we like to do at every meeting is we reserve a seat for the customer." It sounds cheesy, and it probably feels that way sometimes for insiders. But it is a way of visually compelling every meeting participant and every discussion to reference Amazon's customers. And it'd be hard to argue that the company's single-minded obsession with customers hasn't been hugely commercially successful!
CEO Jeff Bezos leaves a chair empty to represent the customer at key meetings
Based on Aberdeen Group research businesses that implemented a customer centric focus with journey management realized the following benefits:
54% greater return on marketing investment (9% YoY growth with customer journey management versus 16.2% without.)
Over 10 times improvement in the cost of customer service(21.2% YoY growth with customer journey management versus -2.2% without.)
24% more positive social media mentions (20.7% YoY growth with customer journey management versus 16.7% without.)
5 times greater revenue from customer referrals(17.9% YoY growth with customer journey management versus 5.1% without.)
18 times faster average sales cycle(16.8% YoY growth with customer journey management versus 0.9% without.)
56% more cross- and up-sell revenue(15.3% YoY growth with customer journey management versus 9.8% without.)
And…
Bain & Company reports that customer retention is far better for profits than customer acquisition, because increasing customer retention rates by as little as 5% will boost profits by at least 25%.
The Customer Experience Impact (CEI) Report stated that 86% of consumers will pay more for a better customer experience.
65% of respondents stopped using a brand's products or services because of a poor customer experience. (Parature State of Multichannel Customer Service Survey)
Customers who had the best past experiences spend 140% morecompared to those who had the poorest past experience. (Peter Kriss, Harvard Business Review)
81% of prospective buyers were frustrated because the company doesn't make it easy to do business with them. ("The $6 Trillion Opportunity: How Digital Can Improve Customer Experience to Drive Revenue Growth," Accenture Strategy)
When it comes to poor customer service experiences 95%consumers talk about them, with 60%reporting that they talk about these experiences all of the time. (American Express® Global Customer Service Barometer)
83% of B2B buyers either agreed or strongly agreed that an excellent customer service experience would lead to them purchasing again from the same supplier. (Accenture ∕ hybris "Building The B2B OmniChannel Commerce Platform Of The Future")een qit
How do I implement it?
It's a very simple concept but has to be carefully planned and managed as it touches every part of the business, and most existing businesses have a start point of being product or service centric. This is a bit like owning a restaurant and being really good at making a particular range of dishes without really understanding what your customers actually want to eat. You might sell a few covers but will never be as successful as if you tailored the menu to what your target customers really want. The truly staggering fact is that less than 40%of companies have a customer centric model which means the rest are doing precisely that, making dishes that may not be what their customers want!
The key actions to move to a customer centric business are briefly summarized below:
Actually go into your designated market segments (regularly!) and asking real customers for feedback on existing services, and to share what it is that they want you to do better, add, do less and stop doing altogether to help them get a better service, buy more and to stay with you!
Use this insight (it is far more valuable than just intelligence!) is used to construct, 'tailor' and direct all of your services and 'touch-points' to fully-fit your customers needs. That means everything from marketing, PR, sales, projects, services, finance, legal EVERYTHING!
Incorporate all the necessary targets and KPI's to check that you are doing it effectively. "If you don't inspect it you can't expect it' is key in ensuring that you have the mechanisms and feed-back loops in place to proactively monitor and adapt as you go, customer feedback is obviously key but you need to very much 'own' this!
Guess what? Customers LOVE that you actually listen to them, take action and want to align to their needs and it create considerably brand loyalty! Just don't forget to feed-back to them!
Make sure that everyone in the business is aligned to this model and is completely and absolutely customer focused!
Once you start doing this well you can become more pro-active and also identify services that your customers would want to have!
Next Steps
As with any change start with a review of where you are now and include any strategies and plans
Products and services portfolio and supporting collateral
Confirm and review the target customers grouped by their 'Personas' (e.g. small retail store or recruitment firm) and the products and services they consume
Customer reviews across all personasto build an initial and honest understanding of product/service perception and any mismatch etc.
Marketing and PR including website, social media platforms and events etc. that are being attended
Sales strategy, plans, forecast and actuals, all content and any standards used to support
The E2E back office processes, technology and standardsthat support a sale to fulfillment and the ongoing account management along with support services
Roles & responsibilities across all of this along with targets. KPI's and feedback loops
Using the above information define the current operating model and summarize any gaps between what customers want and what is being delivered via a 'heat map'. Use this to build a prioritized transformation plan, and this is typically going to be a phased series of changes to avoid stalling the business or causing confusion. The target stages can be defined in a series of target operating models with clear success criteria to confirm they are in place before the next stage is started.
Alongside the planning work above start to establish an 'Advisory Board' by market sector incorporating key customer contacts to help you in the transformation and on-going reviews and refinements. The role of this forum is bring key clients much closer and involve them in evaluating progress and guiding corrections where necessary.
Putting a customer centric business model in place does not mean the end of change as the market around you is in a constant state of change and the structures you establish need to ensure you identify, assess, plan and execute change to keep the business aligned to customer needs.
Lastly
Want to find out more, or need some guidance in adopting some of the above? Get in contact and we can arrange a meet-up to discuss.