Growing market!
Global growth is projected to reach 3.9% in 2018 and 2019, in line with the forecast of the April 2018 World Economic Outlook (WEO), but the expansion is becoming less even, and risks to the outlook are mounting. The rate of expansion appears to have peaked in some major economies and growth has become less synchronized. In the United States, near-term momentum is strengthening in line with the April WEO forecast, and the US dollar has appreciated by around 5% in recent weeks. Growth projections have been revised down for the euro area, Japan, and the United Kingdom, reflecting negative surprises to activity in early 2018. Among emerging market and developing economies, growth prospects are also becoming more uneven, amid rising oil prices, higher yields in the United States, escalating trade tensions, and market pressures on the currencies of some economies with weaker fundamentals. Growth projections have been revised down for Argentina, Brazil, and India.
The balance of risks has shifted further to the downside, including in the short term. The recently announced and anticipated tariff increases by the United States and retaliatory measures by trading partners have increased the likelihood of escalating and sustained trade actions. These could derail the recovery and depress medium-term growth prospects, both through their direct impact on resource allocation and productivity and by raising uncertainty and taking a toll on investment. Financial market conditions remain accommodative for advanced economies—with compressed spreads, stretched valuations in some markets, and low volatility—but this could change rapidly. Possible triggers include rising trade tensions and conflicts, geopolitical concerns, and mounting political uncertainty. Higher inflation readings in the United States, where unemployment is below 4% but markets are pricing in a much shallower path of interest rate increases than the one in the projections of the Federal Open Market Committee, could also lead to a sudden reassessment of fundamentals and risks by investors. Tighter financial conditions could potentially cause disruptive portfolio adjustments, sharp exchange rate movements, and further reductions in capital inflows to emerging markets, particularly those with weaker fundamentals or higher political risks.
Source: World Economic Outlook Update, July 2018
SMB's Dominate the World Stage!
Estimates suggest that more than 95 percent of enterprises across the world are SMB's and they account for 60 percent of private sector employment. Japan has the highest proportion of SMB's among the industrialised countries, accounting for more than 99% of total enterprises. India had 13 million SMB's in 2008, equivalent to 80% of all the country's businesses. In South Africa, it is estimated that 91% of the formal business entities are now SMB's.
In the European Union they account for 99.8% of all enterprises, employ 67% of all workers and contribute 58% of gross value added (GVA) – defined as the value of their outputs less the value of intermediate consumption and an important factor in GDP. The contribution of SMB's to economic fundamentals varies from 16% of GDP in low-income countries (where the sector is typically large but informal) to 51% of GDP in high-income countries.
It's a staggering fact that 75% of SMB's now generate revenue outside of their home country and that figure is expected to increase by another 10% within two years. One-third already generate over 20% of revenue internationally and this will increase to nearly half (47%) within two years.
A major change to business models, operations, and go-to-market strategy is a major trend for all SMB's. Only one-third have not engaged in transformation and have no plans to do so, and more than one-third have already done it or are doing it now. SMB's need to be able to make key changes to their business models, products, and go-to-market strategies, and use technology to compete effectively with large multinational corporations.
The organisations that best understand these market opportunities, and can effectively harness their capabilities, investment and new technologies will be those that can grow fastest, compete more effectively and achieve greater levels of success.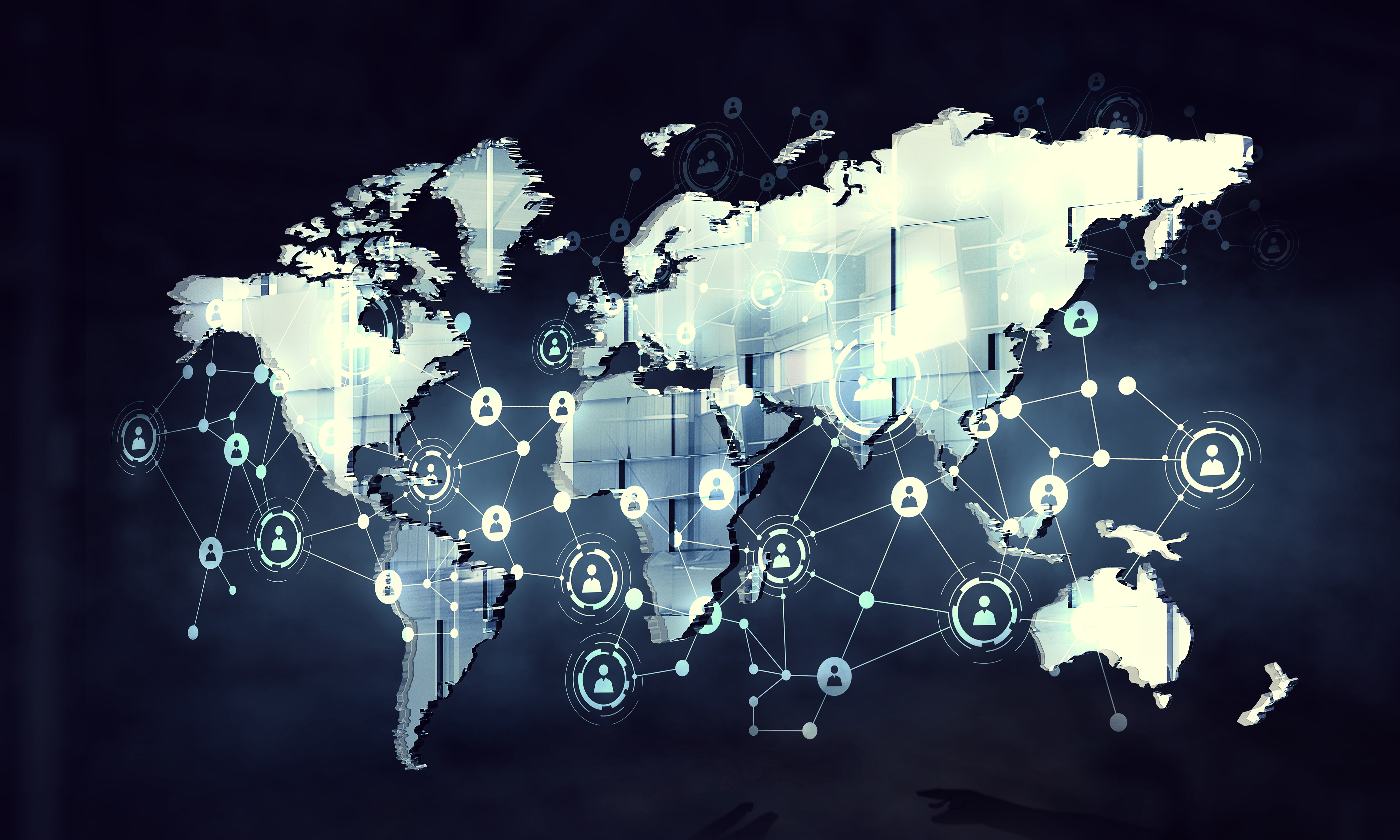 What is Korolit?
We're all about business development. We help our clients build effective strategies and plans that best leverage their capabilities and opportunities to scale and enhance competitive advantage. Our clients are predominately SMB's but also include start-ups and global enterprises. We work directly, through B2B service providers and via both Private Equity (PE) and Venture Capital (VC) firms.
Our work in business development is best summarized as working with our clients to review all the ideas, initiatives and activities that make a business better. We help then to figure out how the interactions of those things combine together to create opportunities for growth. This includes increasing revenue, scaling and changing or expanding the business, improving profitability, developing strategic partnerships and making the right business decisions.
This includes business strategy, sales, marketing, operations, finance, legal, HR, project management, product management and vendor relationships. It also involves commercial negotiations, in-sourcing, out-sourcing, strategic partnerships and operational efficiencies and all integrated and closely aligned to business goals.
We put a focus on high-level decision making and also take account the relative strengths, weaknesses, opportunities, and threats across:
Current state of the overall industry and growth projections
Competitor developments
Primary sources of sales/revenues of current business and dependencies
Customer profile
New and unexplored market opportunities
New domains/products/sectors eligible for business expansion, which may complement the existing business
Long-term view, especially with regards to the initiatives being proposed
Cost areas, and the possible options of cost-savings
Business Development Activity drivers
Due to the very wide scope each engagement is 'bespoke' there are no 'off the peg' templates as each business is in a distinct market and place with its own unique challenges. It involves decision-making based on a realistic assessment of all potential changes and their impact. Through new ideas and initiatives, it aims to improve the overall business prospects, which drive the functioning of the different business units. It is not sales, it is not marketing, it is not partnering. Instead, it is the eco-system encompassing the entire business and its various divisions, driving overall growth.

How do we work?
Independent: Not interested in trying to sell a particular product or service.
Outcome:  We develop and agree a comprehensive and clear understanding of your expectations, confirm agreement and deliver.
Flexible: Expertise and capability to take on small targeted assignments, or much larger work programmes.
Our services are typically provided in response to a recommendation, direct approach by a client or through a commission from a Venture Capital (VC) or Private Equity (PE) firm. In each case we start with an informal meeting to discuss the opportunity, challenge or issue and will provide a scoped proposal to deliver a desired outcome.
Contact us today to discuss your challenge
"Give me six hours to chop down a tree and I will spend the first four sharpening the axe." (Abraham Lincoln)