"The things you regret most in life are the risks you didn't take" – Lewis Carroll
.
Starting a new business
The coronavirus pandemic has overturned most aspects of daily life, not least the way we work. For many, that has brought with it a period of great uncertainty and possible job insecurity. But for aspiring entrepreneurs, it has also created a window of opportunity, economic downturns are, in fact, some of the best times to embark on a new business. General Motors, IBM, Disney, Toyota and HP are businesses born during or in the wake of economic downturns, such as The Great Depression and World War II. Airbnb's founder and CEO Brian Chesky said in a recent interview "we were literally born in a crisis," referring to the 2008 global financial crisis.
It does underline the importance of good business planning as often an idea for starting a business is discarded at the marketing analysis or competitive analysis stage, freeing you to move on to a new (and better) idea. Taken seriously, a business plan will show that some businesses should not be started, a possibility some entrepreneurs don't want to confront. Palo Alto ran a study with University of Oregon Department of Economics where 995 completed a plan and of the number.
297 (36%) secured a loan
280 (36%) secured investment capital
499 (64%) had grown their business
1,556 did not complete a plan and of that number:
222 (18%) secured a loan
219 (18%) secured investment capital
501 (43%) had grown their business
Funding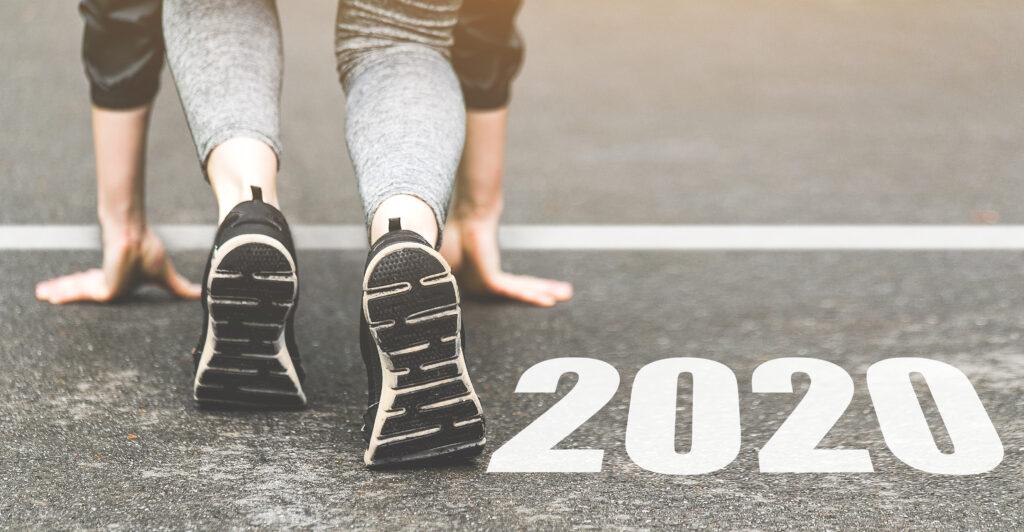 Most businesses start by bootstrapping/friends & family ('Pre-Seed'). This is savings or income you have to start the business until it either starts to generate a cash-flow or you need funding. Unless you have significant resources, the 'bootstrapping' (or crowdfunding) target should be to bridge to the inflection point in your business plan for investment. There are pros and cons of bootstrapping and the cons increase as time goes on. Investment pros:
Presenting your ideas and raising capital both help you both 'test' and build belief in yourself and in your team
If you're a startup, you take a concept and turn it into a business plan. You're not looking for 1,000 customers/£10M pa, you're building for 100,000/£100M
It forces you to have set-milestones and reporting
When you're raising money, you're automatically more diligent about the expression of your concept, about your strategy, about your business model.
Seed funding is sourced from Accelerators, Angels and specialized VCs. Major banks and tech corporations can also have an assortment of seed VC branches to be able to capitalize on the next big thing.
The Business Plan provides the foundation for the business systems and to develop pitch decks and Information Memorandum (IM) for investment
Pitch Decks are a very summarized presentation of company
The point to bear in mind is that VC's only spend an average of 3 minutes, 44 seconds looking at them! (based on a study of 200 businesses) so it has to grab their attention and be credible when tested!
We work with a range of investors and understand what they look for in a business, and how to get their attention and successfully complete due diligence.
Scaling
Why do only a fraction of companies actually scale up, while so many others fail to scale? The answer is relatively simple in that have to manage complexity, which creates four barriers organizations need to address to grow. Go back to when there was just the founder and perhaps one other with a plan on the back of a napkin. This represents two degrees of complexity and anyone in a relationship knows that is hard enough! Add a third person and the degree of complexity triples from two to six. Add a fourth and it quadruples to 24. Expanding from three to four people has only grown the team 33% but the complexity has increased 400% and will keep growing exponentially. It's why many business owners often long for the day when it was just them and an assistant selling a single service once again. To meet this challenge the company must grow the capabilities of the leadership team throughout the organization, ensure scalable infrastructure and have a strategic marketing poan. Failing to do all four creates barriers to scaling up the venture.
Strategy and Plan: The Business Plan you produced at the start statistically doubled your chance of success of both getting funding and of getting a larger investment. If you then put it on a shelf to gather dust that's where the value stops. You need it to continually review progress, assess change and direct the business, It needs to be a 'Dynamic Business Plan' that provides a powerful and safe way to validate change and its impact, forcing you to take an objective look at what you're proposing doing and why, what you know for a fact and what you're trying to figure out. It also ensure that everyone involved is heading in the same direction together and clearly understand the context of their roles in its success.
Leadership: As the business scales, the next level of leadership must master the skills of hiring and delegation. If you want to 10x the business you have the 10x the capabilities of the leadership and middle management ranks, yet most companies fail to do this well.
Scalable Infrastructure: Develop systems (IT) and structures (physical and organizational) to handle the communication and decision complexities that come with growth. Without enough focus on scaling up processes, the company will end up throwing people at problems and frustrating both employees and customers due to the increasing amount of drama created by this lack of systems and structure to the business.
Marketing: Develop an effective marketing function separate from sales in order to keep the organization focused on going after the right (and most profitable) customers. And this function is also needed to attract enough of the right talent to keep up with the growth of the business.
When you address these elements, you can better navigate through the "valleys of death" – those points in the company's growth where you're bigger, but not quite big enough to have the next level of talent and systems needed to scale the venture. These are points where the business needs to leap from one white cap to the next or risk falling into an abyss. Growing a business is a dynamic process as the leadership team navigates the evolutions and revolutions of growth. And like the growth stages of a child, they are predictable and unavoidable.
We have a long track record of helping new businesses launch and attract funding so contact us and find out how we can help you.