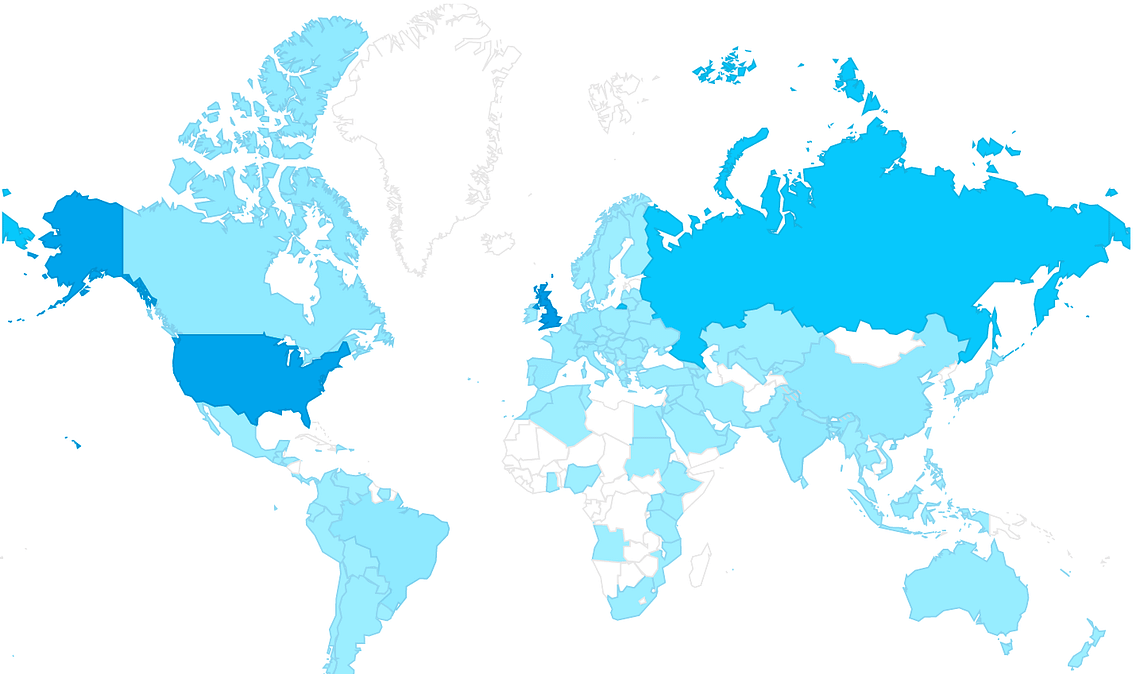 Korolit Digital Media Stats
We have not taken a look at our website analytics for a quite while hence the brief review we ran this morning was going to be interesting!
3 years ago we moved from a UK focused business to a more global one and this is certainly reflected in our audience with USA, EMEA, China and Russia now comprising our largest audience! It's also great to see that 50% of our audience is returning on a regular basis, surprisingly however 90% are via desk top. It's also interesting to note that 60% of visitors navigate to us directly with 30% using a Google search via a key word evenly spread between 'korolit' and a topic such as 'Brexit'.
We have also been actively developing other ways to share and communicate including Twitter, facebook and Instagram and have been steadily developing our audience over the past few years.