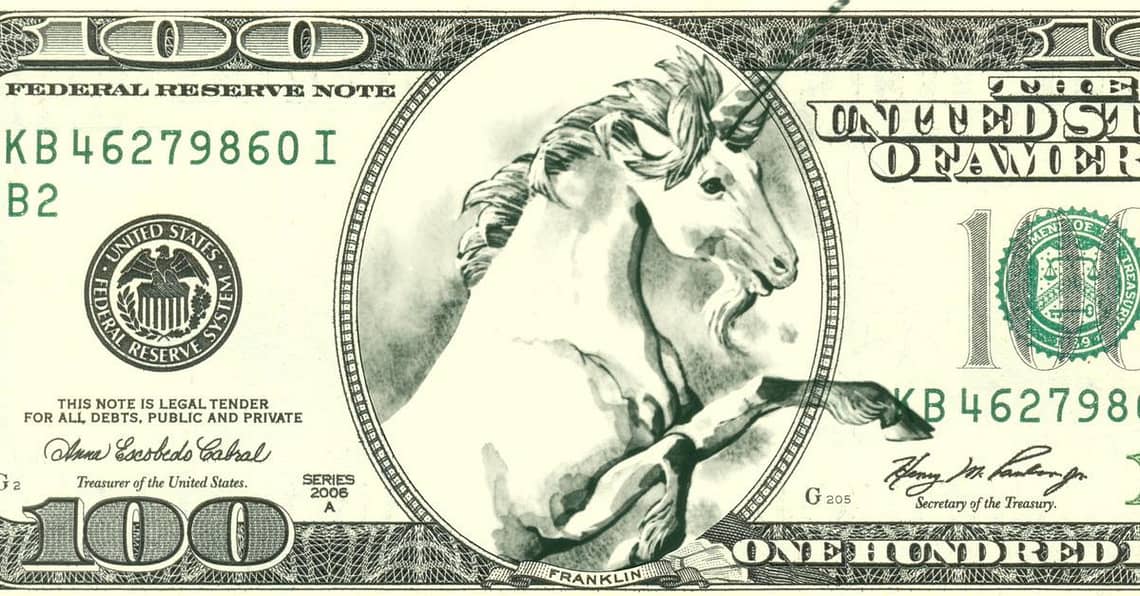 Introduction
Some small business owners can be content to continue running a small operation in return for a reasonable income. The term often used to describe this is a 'Lifestyle' business. Others are more driven and want to build their business, take a larger market share and realize greater levels of profitability.
If you're the owner of a business that perhaps aspires to be the next 'Unicorn', or 'Deacorn' then this post is more focused on your needs. If not then sit back and relax but bear in mind that, in a rapidly evolving business landscape, standing still might not be a safe strategy!
Downsides to growing a business
It's not all good news! Scaling into a larger business will create more complexity, be more demanding and more time-consuming. It will also require far more commitment from you in order for it to be successful. That could mean less holidays and family time. Its certainly worth having a chat with the family prior to making this decision as you will certainly need their full and active support, and a lot of understanding!
You're also likely to have to do some things that may not be very enjoyable such as financial planning, hiring and firing and having to delegate some responsibility that you might enjoy doing personally and being a lot more structured with the company finances. It's also worth bearing in mind that as the business grows its probably that so too will your level of personal stress!
Funding
Some businesses manage to grow entirely organically with no requirement from outside help. However, in many cases you are likely to need some funding. There are a number of possible funding sources worth considering:
Friends and family – always a good start point as they are much easier to work with albeit you may feel it awkward to combine friendship with debt!
Bank – It's always important to build a good relationship with your high-street bank from the time when you first start your business. That way, by the time you find your business is growing, the bank will be more willing to offer you additional finance options to continue that growth. Banks can provide a range of financial services including debt finance, asset finance and even direct equity investment if you have a positive sales trend, above average growth and an experienced management team
Web-based crowd source funding – which can either be equity based (shares) or reward based (e.g. a percentage of future returns). Similar to peer to peer lending, it involves pitching the business on a web platform to attract investors.
Accelerators – which are government or privately backed programmes for young, high growth businesses. They generally provide both funding and support such as mentoring, office space and training.
Business angels — usually wealthy individuals who have already made their fortune through other business ventures and may provide time and experience as well as money. They may invest on their own or as part of an angel network. Angel funding is typically in the £100,000 to £500,000 range.
Private equity investment — Is more suitable to slightly more established businesses and will generally be made by a private equity firm or a venture capital firm
Public sector bodies — may distribute grants linked to social objectives, such as providing employment in deprived areas.
Asset finance companies – will buy your equipment and lease it back to you.
Invoice finance companies – will buy your unpaid invoices from you, helping you raise a lump sum.
Timing
When to scale, and to possibly look for external funding is a key decision for any business. Start too soon and you may struggle with cash-flow and give away too much of your business to an investor. The best approach is to wait until you have a sustained period of successful trading behind you, and can provide good evidence that your business business plan is both compelling and based on historical evidence.
Strategies for growth
The strategy you adopt will be largely dictated by the nature of your business, the prevailing market conditions and future prospects. Fast growth is easier to achieve in sectors driven by innovation, where new products or services can drive accelerated growth levels. Most businesses however focus on gradual, organic growth that is more manageable and involves less risk.
Here are a few well-established strategies that you might like to consider:
Sell more to existing customers – It might be as simple as employing more sales people or improving the sales approach to sell more. One fairly common theme we have come across with a number of mid-sized businesses is that the sales team do not position or sell the entire portfolio of possible products and services. This is particularly the case when the portfolio has been developed over time and there has been a failure to continually train and support the sales team.
Increase sales margin levels — Not strictly a growth strategy but is important that you maximize the profitability of your sales by minimizing costs both at source and through an efficient and automated sales support process.
Find new customers — Whilst it's really important to fully leverage existing customers, and assure retention levels, its also important to find new ones if you want to build your business and reduce the risk inherent in a small client base.
Target different geographies – If you've already established a successful business in one location, one option for expansion is to target another, perhaps to physically establish a presence to service a new geography! This requires a bit of market analysis as you may encounter new competitive threats, a higher cost of acquisition and all the setting up a new base costs.
Develop new markets – if people are already buying from you, consider offering an associated product or service that they might need. This might involve tactically re-selling a product or service from a third party while you develop an 'in-house' offering.
Collaborate — Use the combined skills and experience of your business together with those of a complementary business to either raise awareness of your brand or deliver a combined service for mutual benefit. Just ensure that you do your homework first and that your new partner doesn't grow into a competitor!
Franchise or license — Enable and support another business to re-sell your product or service in return for a slice of each sale. Your franchisee takes on the risk of setting up but you still have to put in the work to support them. Alternatively where you have hit capacity in production and sales how about licensing another business to takes on the responsibility for producing and distributing the product and pay you a license fee. As a strategy it works well for products, including software, but its less practical for services.
Acquire — Organic growth isn't always the answer and at times the only solution is to buy another business and integrate it to scale faster. This is a big strategic risk for any businesses because of the amount of time, money and legal complexities involved but if done successfully it can help to achieve an increased market share and accelerated growth.
Conclusion
Starting and growing a business is probably one of the most stressful, exciting and rewarding things you can do. The potential rewards are also huge. In the Tech sector alone on average 1.3 $ billion valuation "unicorn" companies have been created each week this year. According to CB Insights, there are now 140 billion-dollar "unicorn" companies worldwide with a total valuation of $503 billion!
You might not quite reach these lofty heights with your venture, but at least you will have had a lot of fun and perhaps left a lasting impression!