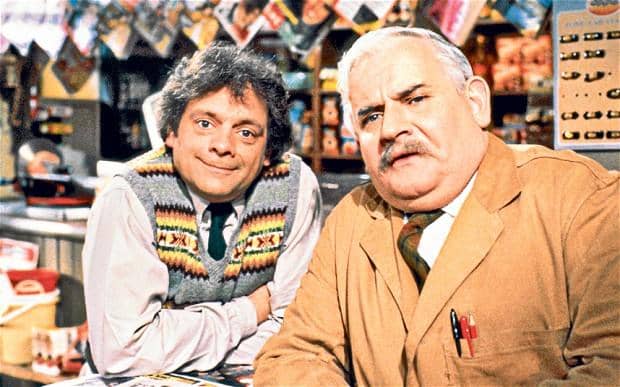 Brexit is part of a perfect storm for UK retail
I recently went back to the KPMG Annual Retail Survey 2018 (published Jan 2018) and it's both striking and worrying just how closely we're tracking to it. Retail wasn't fully considered in the Brexit planning process and that probably contributed to the bizarre behaviour we saw in the aftermath of the referendum, as UK consumers kept on shopping!
David Davis (the Brexit secretary) stated at the end of 2017 that no economic impact study had been undertaken before the cabinet decision to leave the customs union just an analysis of market sizes etc and that and no assessment had been made of the possible economic effect of a no-deal Brexit and in terms the impact of leaving the customs union there was no formal, quantitative one. This is a worrying admission when you take into account that retail sales account for around 30% household spending, which in turn accounts for around 60% UK GDP.
There have recently been a number of retail stores closing, or in difficulties, including Toys R Us, Maplin and New Look and House of Fraser and Debenhams, all of who were clearly unable to move with the times, but when the slump spreads to far more efficient and modern chains like John Lewis, and analysts start to speculate that it may need to drop its 'never knowingly undersold pledge', you know things are not looking good. The high street has also been affected by social changes such as more women working outside the home and people putting in longer hours at the office and this also negatively impacting trading.
As consumer worries increase over the expected rise in inflation, loss of confidence in the UK's economy, people saving less and the added pressure on disposable income it could mean that any further squeeze on consumer finances may have detrimental consequences on UK spending, ultimately hitting the retail industry hard.
Most retailers' end-to-end supply chains are staffed by high concentrations of EU nationals and that any immigration restrictions will have a huge impact on product availability and pricing. KPMG have estimated that more than one in three retail businesses would cease trading without access to EU workers.
The government's own analysis of the financial impact of Brexit states retailers projected an added cost after the UK departs from the EU, including a 16 per cent rise in food and drink costs. This is due to non-tariff barriers which will come into place once the divorce is completed. These represent the new issues that will arise like extra customs checks, added paperwork, and diverging regulatory standards.
We're in a perfect storm for UK retailers that is still building as we continue the process of Brexit discussions. The current level of uncertainty here is just as damaging as a bad deal!
On the positive side the depreciation in the pound has created an opportunity for British retailers to export internationally more effectively and the price advantage of the devalued pound will allow British brands to compete and rival other international brands. However British retailers face legacy technological challenges that constrain them from taking their brands worldwide and need to invest in IT to interact and capture a global market.
With consumer confidence low and the UK economy gripped by the impact of Brexit, the only option is for UK retailers to adapt to survive by investing heavily into their UK supply chains and local suppliers, as have Lidl, and to develop their IT systems to become more efficient, reduce costs and to reach a wider market