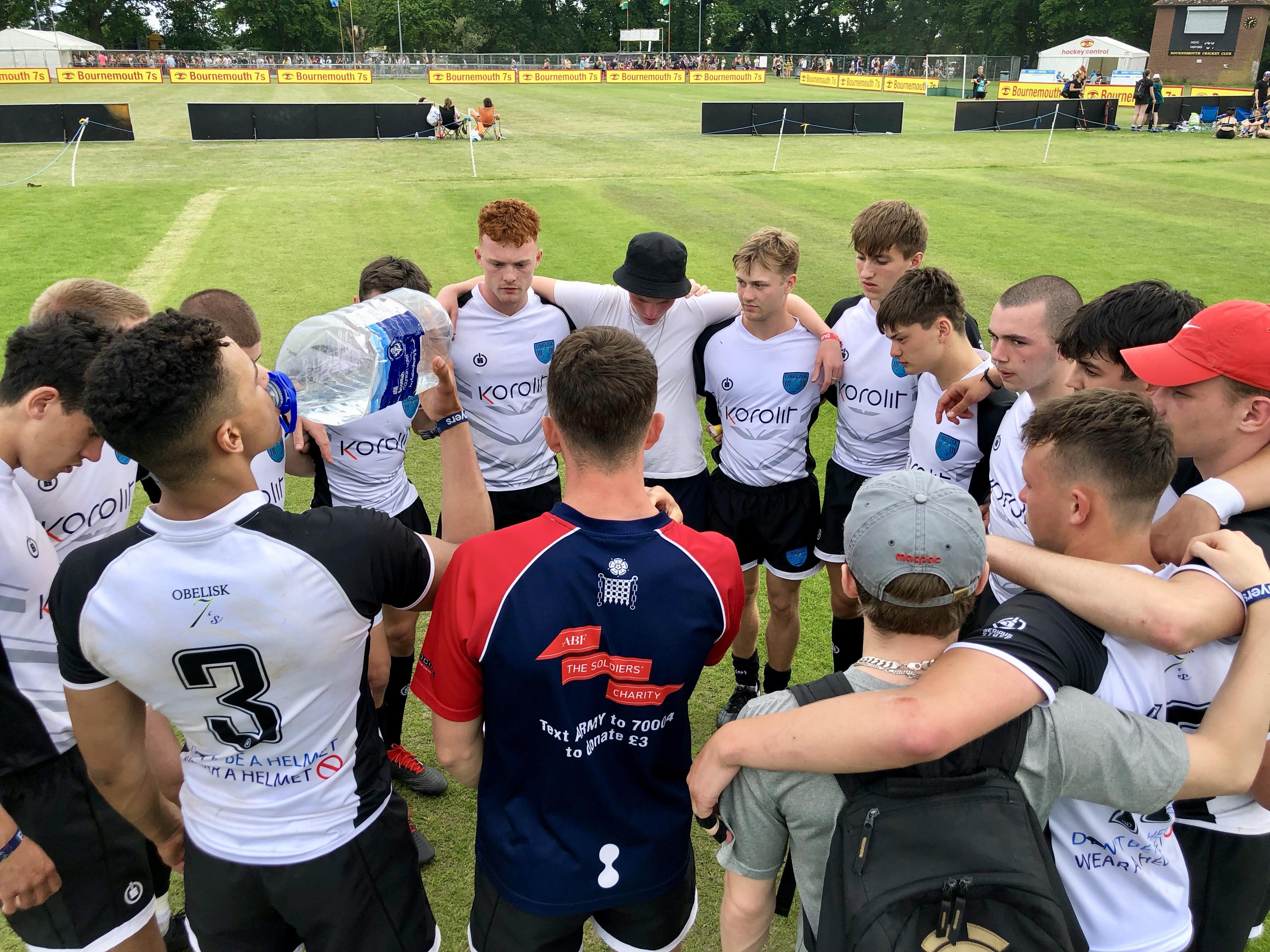 Obelisk7's debut at Bournemouth7's 2019
Bournemouth 7s Festival is the World's Largest Sport & Music Festival attracting over 30,000 people and 400 Sports teams to the picturesque surrounding of Bournemouth Sports Club over the May Bank Holiday each year.

By Day, over 400 Rugby, Netball, Dodgeball, Hockey and Volleyball teams will compete in a range of elite and social sports tournaments across the 65-acre festival site. By night, the festival offers 15 beautifully themed festival arenas with a truly unique festival atmosphere inspired by the sporting audience and created by a host of headline DJs and live bands.

The award-winning festival, which has just celebrated its eleventh year, has been growing rapidly since 2008 and now works with some of the worlds most celebrated brands to create an experience which combines sporting excellence with the very best festival atmosphere.
The central sport is Rugby sevens (commonly known as simply sevens), and originally known as seven-a-side rugby. This is a variant of rugby union where teams are made up of seven players playing seven-minute halves, instead of the usual 15 players playing 40-minute halves. Rugby sevens is administered by World Rugby, the body responsible for rugby union worldwide. The game is popular at all levels, with amateur and club tournaments generally held in the summer months. Sevens is one of the most well distributed forms of rugby, and is popular in parts of Africa, Asia, Europe, and the Americas, and especially in the South Pacific.
This year at Bournemouth7's was the was the debut of Obelisk7's, hugely talented but still very new and hence keen to get in some match play to develop as a team. At this early stage we were just happy for some pitch time and didn't expect much. We certainly didn't expect them to get through the qualifying rounds and then quarter finals to reach the semi-finals in their very first season, but they did which is just astonishing, and it is an absolute testament to the leadership demonstrated by Sam Jai Smith. We're hugely proud to sponsor and be associated with Obelisk7's and looking forward to seeing this team develop even further over the coming months.