'New Normal' will be profoundly different!
As we all start to look forward to an easing of lock-down its worth taking a look at some of the changes we are likely to see as part of an emerging 'New Normal' and there is a degree of consensus that the some of these changes taking place will be long term and quite profound in nature, as they have been after pandemic event in our history, including the Black Death in Europe in the Middle Ages the Spanish Flu of 1918. It would be great to see a conversation open up around all of these projections so please add your comments.
Trains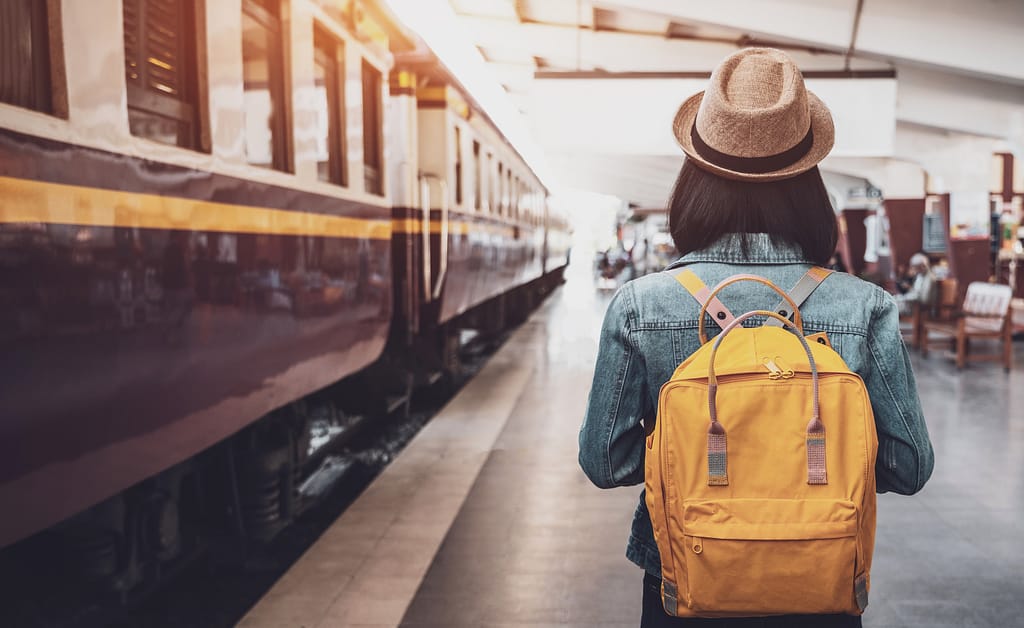 Trains have arguably never been so critical to the UK, transporting key workers and freight but yet at the same time passenger numbers have dropped by over 90% as the country adheres to government advice. Some predictions are that there could be 20% fewer trips on public transport after travel restrictions are lifted, rising to 27% for those who use rail to commute. This could be because people work more flexibly and from home and initially there could be concerns about catching infections.
According to the latest consumer research by Auto Trader nearly half (48%) of UK public transport users said they would be less likely to use it once the current restrictions have been lifted. 'Transport distancing' was even more of a concern for younger consumers, with 66% of 18-24-year-olds claiming they'd be less likely to use it. The research found that more than half (56%) of those who took part thought that owning a vehicle will be more important in the future.
For those living in a city centre and dependent on public transport this increased to 64%. 'Transport distancing' likely to drive car sales, with 56% of UK driving licence holders who don't currently own a vehicle, now considering one post lockdown. People are put off using cramped public transport, with 48% less likely to use it. More than half of consumers think owning a vehicle will be more important after lockdown. A second crosscurrent is that governments and citizens may struggle to integrate climate priorities with pressing economic needs in a recovery. This could affect their investments, commitments, and regulatory approaches, potentially for several years, depending on the depth of the crisis and hence the length of the recovery.
Taxis
The challenge to taxis from the environmental sector is intense. Last week, the Mayor of London, Sadiq Khan, and Transport for London (TfL) announced plans to transform parts of central London into one of the largest car-free zones in any capital city in the world. The drastic measures are thought to be necessary to enable safe social distancing as lockdown restrictions are eased and also help aid an increase in people walking and cycling.
As part of the Mayor's Streetspace scheme, some streets are already being converted to walking and cycling only, with others restricted to all traffic apart from buses. Streets between London Bridge and Shoreditch, Euston and Waterloo and Old Street and Holborn may be limited to buses, pedestrians and cyclists to help boost safe and sustainable travel and supported by the huge take up of hired bikes (Santander hire out over 870k per month in London) and the burgeoning electric scooter industry, where trials are underway to potentially legalise this as a new form of transport in cities across the UK. They argue that with visionary leaders, the Covid-19 crisis could lead to cities where the air is cleaner, where accident numbers are lower and congestion is a thing of the past.
Air Travel
Domestic and European flights are already returning with long haul possibly not really back until 1st quarter 2021. Key changes will include the queue at immigration being much longer and some countries such as South Korea and the UK enforcing a self-isolate requirement for two weeks. Entrance may also be refused unless you can prove immunity due to recovery from infection, or because of vaccination. Travel is also likely to be much more expensive with more rigorous visa requirements. Insurance will also be much more common as an add-on, particularly for cancellation and medical.
Hotels
After making your reservation, a pre-visit health questionnaire is likely to arrive in the post to ask you to confirm you don't have coronavirus symptoms and have not been in contact with those who do. Check-in times are likely to be staggered to allow for deep cleaning of rooms. Forget valet parking and be prepared to carry your own luggage. Temperature checks will also be standard. The reception area may be un-manned and complimentary PPE amenity kits of mask, gloves, wipes and hand sanitiser will be made available. Restaurants, lounges and communal areas are being reconfigured to create what some hoteliers like to call 'physical distancing'. Newspapers, magazines and other reading materials will be removed, along with familiar features like minibars and ironing boards. Services such as laundry, babysitting and rollaway beds will also be withdrawn. Bags will be provided for used towels, with fresh supplies left outside the door. The days of buffets for breakfast and dinner are over and residents will need to pre-book the day before. Hotel pools will need to be booked and one-way swim systems will be in place.
Shopping
Not only has the market changed overnight, but the introduction of 'lockdown' periods by Governments around the world are also forcing consumers to accelerate what had been underlying changes to their shopping habits. Consumers who have spent their lives shopping on the high street have been forced to shop online, and have rapidly adapted to e-commerce websites, no contact, and socially distanced deliveries to their doors.
Even with some shops now starting to open we're going to see a very different experience for shoppers for a time to come with rigorous social distancing, no trying on of clothes and a problem about 'returns'. Shopping for clothes won't be as friendly and casual as it has often been in the past and these restrictions are likely to extend into 2021. This is likely to continue to accelerate a shift in our buying behaviours.
Amazon emerged as one of the big winners of the coronavirus pandemic and announced revenues of $75.4bn in the first three months of the year, over $33m an hour!. The boom in their sales, 26% higher than the same time last year, came at a cost, as profit fell 29% from a year earlier to $2.5bn due to investments in personal protective equipment, enhanced cleaning of facilities, less efficient process paths that better allow for effective social distancing, higher wages for hourly teams, and hundreds of millions to develop Covid-19 testing capabilities. Coffee giant Starbucks is expecting a $2.2 billion loss of earnings from the lockdown and recognises that its core concept of places to meet and chat over a coffee are not returning for the foreseeable future and is now focussing on the development of its 'pick up' concept stores, based around mobile ordering and payment.
Holidays
Expect temperature monitoring, time allocation slots for arriving at the airport to avoid large queues, with social distancing in place in all public places, including Duty Free and on transfers. Passengers will have to fill in forms outlining where they'll be staying and how long they plan to visit countries in the EU. At the moment flight costs are still similar to pre-Covid levels, and with some fares actually lower, but when routes return to normal and we understand more about safe distancing requirements we may well see a price hike to make it possible for airline businesses to make a profit.
Bars in most countries around the world are operating with social distancing and hygiene measures in place. In Holland new rules allow bars and restaurants to serve up to 30 people indoors if social distancing is in place but reservations are necessary and no standing at bars will be allowed. Some Spanish resorts are taking similar measures to limit the amount of people allowed on beaches. Tourism officials are considering only allowing half the usual number of people onto the sand, with a social distancing system using roped off squares to ensure that distance is maintained, in Costa Brava some beaches are being divided into age segments with different entry points.
Restaurants
When restaurants re-open they will be operating in a very different world than before the lockdowns began. There will be temperature checks for staff and much less tolerance for working while sick. Kitchen and dining areas will have to be redesigned to accommodate staff and customer physical distancing. There will simply be no way to fit in as many guests as before. And customers may not return in the numbers they used to.
For most restaurants in major city centres including Mayfair, the City, Covent Garden in London and much of prime Manhattan that used to pay enormous rents and wage bills with high foot traffic from tourists and office workers, it will probably make sense to cut losses early and close. With no plans yet to reopen international travel at scale, and without any certainty on when offices will reopen and how many workers will be allowed back in under less-intense lockdowns, these restaurants will need to assume customers won't return to city centres in the same numbers until a vaccine is available.
During lockdown people have been working from home more than they used to and have less money to spend than before. The routines they eventually settle into will probably involve much more cooking. Restaurants will end up competing not with each other but with the supermarket and its frozen ready-meal section. What restaurants sell will have to change as corona time proceeds, most importantly, it will have to become progressively less expensive.
Pubs and Bars
Most pubs cannot survive financially if social distancing rules only allow them to operate at 25-30% capacity, which is likely to become the new normal for the remainder of 2020. After surveying its members last month, the British Beer and Pubs Association found that 19,000 out of the UK's 47,000 pubs believe they will go bankrupt without an expanded government support programme.
Workplace
Businesses are still working out who most needs to be at the office and in many cases are capping staff numbers off at about 30%, which is probably the sweet spot for social distancing. This reduced office capex will free up budgets for subsidising home offices, given the home is now considered a legitimate workspace. In the longer term we may also see a new type of office, one that has elements in common with a hospital including hygiene stations, signage indicating direct routes, separated seats and more automation. These changes will also have significant impacts on the local pubs, restaurants and coffee bars that completely rely on the full population of office workers for their trade.
Cities
Cities are at the centre of this pandemic, as they have been during so many plagues in history. The Black Death decimated cities in Europe during the Middle Ages, and in Asia all the way up to the start of the 20th century. The Spanish Flu of 1918 killed as many as 50 million people worldwide, and yet New York, London, and Paris all boomed in its wake. In fact, history shows that people often moved to cities after pandemics because of the better job opportunities and the higher wages they offered after the sudden drop in population. This virus originated in a crowded city in central China. It spread between cities and has taken the most lives in cities. Pandemics have always shaped cities and from increased surveillance to 'de-densification' to new community activism, Covid-19 is doing it already. One of the most pressing questions that city planners face is the apparent tension between densification, the push towards cities becoming more concentrated, which is seen as essential to improving environmental sustainability and disaggregation, the spacing of populations to support social distancing.
Another potential impact of coronavirus may be an intensification of digital infrastructure in our cities. South Korea has posted some of the lowest mortality rates, an achievement that can be traced in part to the digital mapping and publication of infected patients' movements. In China, authorities enlisted the help of tech firms such as Alibaba and Tencent to track the spread of Covid-19 and are using big data analysis to anticipate where transmission clusters will emerge next. If one of the government takeaways from coronavirus is that if smart cities including Songdo or Shenzhen are proven to be safer cities from a public health perspective we can expect greater efforts to digitally capture and record our behaviour in urban areas vs a greater pre-pandemic drive for privacy!
City mayors are already revisiting urban plans to prevent the next pandemic. In the short term, many will introduce mass testing and digital contact tracing, retrofit buildings and public spaces for social distancing, and bolster health systems to deal with future threats. The pandemic is also accelerating deeper, longer-term trends affecting cities, such as the digitalization of retail, the move to a cashless economy, the shift to remote work and virtual delivery of services, and the pedestrianization of streets. Public transit will struggle to retain customers without social distancing adjustments. Driverless cars and micro-mobility schemes may become increasingly vital.