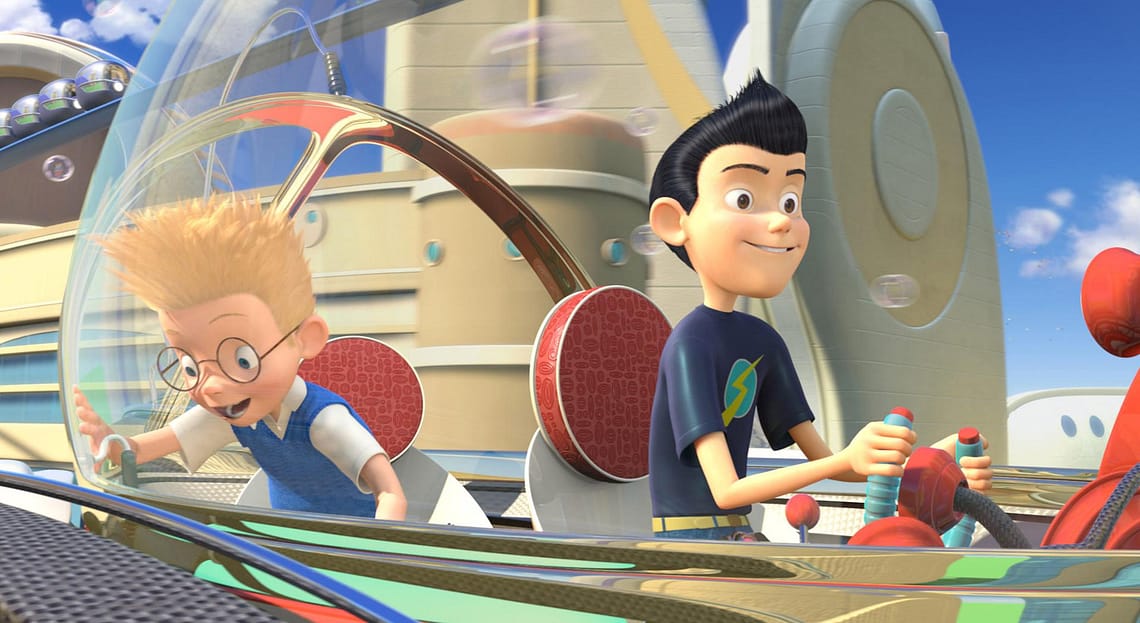 The future of managed services
Introduction
In our last article (https://www.linkedin.com/pulse/outsource-managed-service-anthony-king) we outlined the differences between outsourcing and managed services and concluded that they have converged to so much that are now essentially the same thing. We also highlighted the tremendous growth opportunity in the mid-market. In this article we are going to take a closer look at that opportunity and to provide some notes for consumers to use to assess their potential partners are, and a few thoughts for managed service providers on where they need to focus their attention.
"This is the future of our company" says cloud services provider, Rackspace, as it announces it is returning to its 'fanatical support' roots in managed services to secure its uncertain outlook away from the attentions of Amazon and Google.
Along with many other service providers Rackspace has taken a good look at the managed services market and concluded that it offers a great pipeline of high margin business, and this decision will avoids it having to compete on price alone with the larger providers!
Key themes
There are some key themes that resonate with most clients when we discuss the rationale for moving to a services partner and these are briefly highlighted in the following headings.
People
Mid-market companies simply cannot afford to run expensive IT teams and are challenged both by their level of IT resource and the increasing demands placed on them by the business and end users. This affects their ability to:
Support IT systems, especially on 24/7 basis
Manage change
Identify a strategic Target Operating Model (TOM) and supporting roadmap of change to ensure technology is leveraged to work more efficiently and compete more effectively
A MSP offers the advantages of better support levels through leveraging shared support teams, professional services to run projects and in some cases can provide access to highly expert technical staff to assist in IT strategy.
Complexity
It is becoming more and more difficult for most businesses to support their own IT systems with hybrid environments from blending virtual servers in the cloud with legacy servers on-site. There are also multiple endpoints to manage including notebooks, tablets, desktops.
Most businesses also have to contend with at least two operating systems (e.g. Apple and Microsoft) in a common environment along with a profusion of applications, some in the cloud under a subscription model, some in-house, and many with varying degrees of customisation.
MSP's offer both technical expertise to manage this complexity and the associated systems to maintain records.
Cost
Once a decision has been taken to move IT services to a provider the next step is selection. The managed service market is still dominated very much by price but this mindset is rapidly changing as service requirements start to broaden. Clients will soon start to focus more on quality and service providers will be forced to move from price to quality-centered battles to win more business.
Business Continuity
Few businesses have a documented and regularly tested business continuity plan. Larger businesses find it both complicated and time consuming and smaller businesses struggle to justify the cost and effort in establishing a realistic approach.
In many cases the scale, spread and up to date nature of IT systems in a larger business provide a degree of protection. This isn't the case with most smaller businesses and those that haven't planned for a disaster, or are not prepared to accept the costs of mitigation, carry a high risk of significant business impact when disaster strikes. MSP's can mitigate this risk by providing a range of more cost-effective back-up and recovery services for their clients.
Technology
The rate of technology change is accelerating and MSP's need to be on top of both the direction and the changes required to be able to both provide the necessary services for their clients, and to provide strategic guidance on technologies that can help their clients. The list of technologies changes and the list below includes a few key technologies based on a recent Gartner briefing:
Security – It used to be relatively easy to protect corporate systems behind a corporate firewall but in an era of mobile devices and the blurring of lines between work and home technologies today's security issues are predominately from the viruses, worms and Trojans that represent the ongoing tide of data terrorism on the internet.
In many cases of a breach the issue wasn't related to failing technology but to a failure of staff to prevent the breach, and in some cases a member of staff was actually responsible for the breach through their own actions. MSP's need to both educate and provide robust documented, and enforced security practices that align with the nature of their clients businesses.
Computing Everywhere – Despite some initial reservations the rate of adoption for wearable devices such as smart watches and connected devices such as consumer electronics and screens is accelerating and over time these devices will present at least the same security challenges as smartphones and tablets do today.
The Internet of Things (IoT) – According to Gartner Research, Internet-of-Things is already gaining momentum and will be a significant device feature in the near future. Currently, there are more than 4.9 billion Internet-of-Things enabled devices and the number is expected to grow by 30% on a yearly basis.
According to Experian Data Breach Resolution, hackers are expected to pounce on the IoT network vulnerabilities once it starts going mainstream. It offers new, unexploited channels of hacking into managed service architectures. MSPs will need to invest heavily in security, data protection, disaster recovery and be able to guide their clients.
3D Printing – Worldwide shipments of 3D printers will have doubled this year from last year and double again in 2016. 3D printing will reach a tipping point over the next three years as the market for relatively low-cost 3D printing devices continues to grow rapidly and industrial use expands significantly. MSP's will need to be able to accommodate these technologies within their services portfolio.
Analytics – will take become central to all company strategies as the volume of data generated by embedded systems increases and vast pools of structured and unstructured data inside and outside the enterprise are analyzed. Larger service providers are partnering with, acquiring or developing their own in-house analytics capabilities. It will not be long before these services start to attract interest in the fast growing mid-market and MSP's need to have positioned to address this longer term demand.
Smart Machines – Deep analytics applied to an understanding of context provide the preconditions for a world of smart machines. This foundation combines with advanced algorithms that allow systems to understand their environment, learn for themselves, and act autonomously. The smart machine era will be the most disruptive in the history of IT. We're not quite here yet but MSP's need to have the strategies in place to position for these future changes.
Cloud/Client Computing – The convergence of cloud and mobile computing continue to promote the growth of centrally coordinated applications that can be delivered to any device. Over time, applications will evolve to support simultaneous use of multiple devices. In addition to addressing portability issues, MSP's will need to concentrate on synchronizing services and application states across a wide range of devices at the same time, and be able to run services simultaneously across different platforms.
Software-Defined Applications and Infrastructure – Agile programming of everything from applications to basic infrastructure will be central to enabling organizations to deliver the flexibility required to make digital business work. MSP's will need to be aware of agile approaches and their implications on change management in order to protect operational services without restricting development activities.
Web-Scale IT – Organizations will begin building applications and infrastructure using services from Web giants such as Amazon, Google and Facebook. MSP's will need to be able to work effectively with these third parties and perhaps be able to negotiate discounted services through their buying levels.
Risk-Based Security and Self-Protection – Perimeters and firewalls are no longer enough and every application must be self-aware and self-protecting. MSP's will need to provide guidance and support in the selection of applications and addressing issues in legacy applications.
Conclusion
The MSP you signed that contract with a few years back may not be the one you want to work with as your business moves forward! It is important that your
MSP can take single point responsibility for every component of your IT services including telecommunications, networking, internet, printing, copying, cloud platforms, applications. In fact, every business system and everything that runs across those systems. Not only must they demonstrate that breadth of capability they also need to demonstrate their ongoing commitment to further service development through their investment in both people and technology.
It's more and more about the services to support the technology. While it gets easier for you to achieve business growth through technology, it gets progressively harder for your MSP.
In considering which MSP you want to work with you will need to take some time to pull together a checklist of requirements to help assess alternatives and this article may help. Better still ask for some help in building a balanced scorecard of requirements that you can use to comprehensively compare and measure MSP ability to meet both your organizational needs and longer term goals before signing the next contract!